Today was a very new experience for me. Well, not the physical chemistry lab and biochemistry lab part. Those were both very standard (long, boring, confusing, I was really hungry the whole time... you get the picture). But, on a whim, I decided to go to the Pilates class offered at the gym on campus. I had no idea what Pilates was. But apparently, Pilates is SERIOUS core work. Like real, "I can't breathe, oh my god my abs, I'd rather die" core work. I have always thought I had a strong core... that was apparently not true.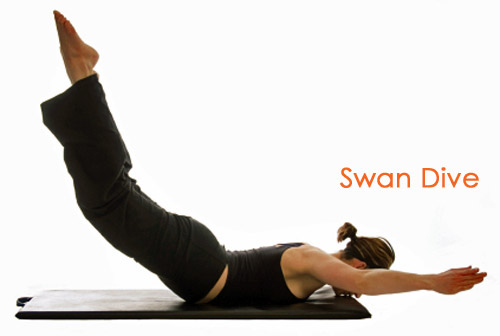 I looked just like this the whole time... really.
No, this is more like it. I might have smiled
bigger if every part of me didn't hurt.
If you want professional tips on how to style your hair so that it looks like you just woke up, I charge $25 an hour. Anyway, I will definitely be going back. Even though I might not be able to breathe tomorrow, and heaven help me if I have to cough.
In other news, I am so excited for Gatlinburg and Thanksgiving break, I just can't stand it. Gatlinburg will involve lots of steak and booze. And Thanksgiving will involve a lot of turkey and dessert.
VS.
I just can't decide which option I like better. Good thing they are both happening within the span of a week and I have my new-found-Pilates abs to help me suck it in afterwards! It will be really nice to have some variety after eating turkey meat loaf and taco salads for a week straight.
What do you think, steak and booze, or turkey and dessert?